What are Limiting Beliefs?
Tired of Feeling 'Limited' By Your Beliefs?
If any of this sounds familiar, you have limiting beliefs:
"I can't trust my decisions."
"I don't deserve _________."
"I hate it when that happens."
"I always feel stressed."
"I'll never be able to stop grieving."
"Everybody in my family suffers from ______."
"No matter what I do, I can't seem to get well."
"I've been seen by doctor after doctor, and I'm still sick!"
"I feel like an imposter at work."
"You can't control anything that happens in your life. You're just along for the ride!"
"Rich people must have done something bad to acquire their wealth."
"I guess this is how the rest of my day is going to go…"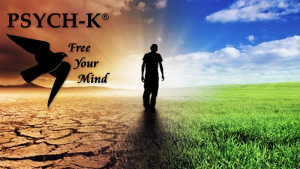 The good news is that these statements don't have to remain part of your reality. They are simply habitual language patterns running like a computer program in your subconscious mind. These patterns have been developed over a lifetime of faulty programming by parents and other family members, as well as friends, teachers, employers, and civil, religious, and social groups.
The media also plays a major role in this constant stream of negativity that we find ourselves wading through. When you're constantly exposed to negative news - from natural disasters to divisive political controversies - it can feel like you're along for the ride and the driver wants to destroy you and the world around you. You're not exactly wrong in that feeling, but the difference is that you don't have to continue wading in that stream.
It can be a little more challenging when it comes to social media. It's virtually impossible for most people to completely unplug in our digital age. We have so many ways to communicate with each other, and the advent of smartphones alone transformed how accessible we are to our friends and family. While social media has positively affected reuniting family and long-lost friends, it has also opened us up to a bombardment of negativity. With most of America consumed by catabolic (negative) energy, it's no surprise that so much of what we see on the Internet is overwhelmingly negative. However, because we rely on those platforms for our sense of connection to others, it can be challenging to disconnect even when we see the negative role it can play in our lives.
This is why it is important to pay close attention to the things you consume throughout the day. Just like consuming bad food, negative thoughts and beliefs consume our lives through the media we choose to engage in throughout our day. It is equally important to be mindful of the ways we communicate with others and ourselves. However, it can sometimes be difficult to transform the behaviors without getting the subconscious beliefs in check first.
If affirmations, positive thinking, The Law of Attraction, and prayer have been failing you, here's why:
It is my sincerest hope that you will recognize that many of the beliefs propelling your life are false and self-limiting and you will be inspired to change those beliefs

— Bruce Lipton, Author "The Biology of Belief"
What If You Had the Keys to That Kingdom?
Here's the good news! You can get the keys to the Kingdom by upgrading these kinds of disempowering and energy-consuming beliefs into something dramatically more empowering with PSYCH-K. You don't need to suffer a moment longer with your needs, wants, and desires unaddressed. The answer you've been seeking for true emotional, physical, and spiritual healing is right here!
For more information or to schedule your complimentary discovery session, contact Teresa by clicking here.
---
PSYCH-K Testimonials
— Jennie O'Connor
Mentor for Multi-Passionates

"Positive thoughts have a profound effect on behavior and genes, but only when they are in harmony with subconscious programming."
— Bruce Lipton

I had a great PSYCH-K session with Teresa that focused on personal relationships. I felt a positive shift during our session and left feeling lighter. It was put to the test the next day when I visited family. There was a subtle, but profound change in a relationship that was often difficult. It was softer and tenderer. I am very grateful for this positive change!
— Flynne Meares

Over the years I have received amazing benefits from a variety of energy healings, but nothing compares to the PSYCH-K sessions I experienced with Teresa Bruni. Life-changing might sound a bit dramatic, but it's true. I have worked hard to overcome a negative self-worth belief system for 40 years and no matter how hard I tried to change, nothing seemed to last. After my second session with Teresa, self-limiting thoughts that have held me back for years disappeared! I can tell you that sometimes moving "stuck energy" feels like nothing is happening but trust me it works!! Teresa is a wonderful facilitator who I would absolutely recommend.
— Maureen

I had a private session with Teresa last week and was shocked at the outcome. The sense of calmness in my daily life has been a blessing! I can't wait to do it again.
— Suzann Beddingfield

I recently completed a series of PSYCH-K sessions with Teresa and I am quite pleased with the experience. I sought out Teresa because I wanted to improve in areas related to self-confidence and I'm very happy I did so. I am already seeing the results that I wanted and look forward to returning for another session soon. Highly recommended.
— Eriq Cunningham

Upon my first session with Teresa, I was a little skeptical on whether or not the PSYCH-K process really worked, but after having gone through it, I was really happy with the entire experience. What I experienced was a sort of shift that's hard to communicate with words, but nonetheless, I felt "at ease" with things that used to create stress for me. Teresa is the kind of coach that goes above and beyond for results. I really appreciate the fact that I found her.
— Michael Ibrahim

I loved my Psych-K session with you, Teresa! It was relaxing to do it from my home here in New Jersey and you in North Carolina. In a short period of time, we targeted something very specific for me and I've been managing it ever since. Your passion for this work and your compassion created a safe, creative experience for me.
— Teresa D'Angelo

Hi Teresa. So much has happened since the last time I saw you. So happy to let you know that I am doing great with my healing! The mind shifts are clear and I continue to do what I intuitively feel is good and healing. So much of my desires have manifested effortlessly! But of course, I am yet to master certain exercise and healthy routines. I continue to grow. My interactions with my children are more loving and caring. As with my oldest, I have more mindful work to do. We will discuss and make some rapid changes in my subconscious on my next session. Thank you for your healing energy. Namaste,
— DBB