How PSYCH-K® Works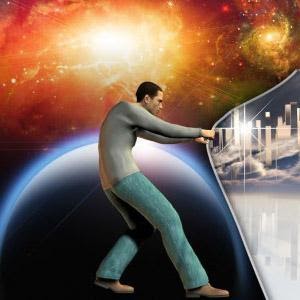 The Power of PSYCH-K
PSYCH-K is a uniquely effective, whole-brain "technology" for belief change that aligns subconscious beliefs with conscious goals for rapid and long-lasting change.
How you perceive events is largely determined by your subconscious beliefs.
Altering your unwanted subconscious beliefs promotes cellular healing. As you transform the disharmonious programming within your thoughts and mind, your body produces the healing chemistry that matches your beliefs and moves you into life-affirming experiences.
It is our beliefs, not our genes, that control our lives.
Many people have achieved success using PSYCH-K in eliminating or reducing the damaging effects that things like phobias, stress, anxiety, depression, procrastination, health problems, addictions, and more have on our lives. In addition to reducing or eliminating the former hold limiting subconscious beliefs had on our lives, it also boosts the positives. PSYCH-K is highly beneficial for enhancing and elevating relationships, self-esteem, job performance, prosperity, and much more! Even life-long patterns of struggle can be changed quickly & easily by simply "re-programming" the subconscious mind!
In his best-selling book, The Biology of Belief, Cellular Biologist Dr. Bruce Lipton says,
PSYCH-K represents an important step towards the New Psychology for the 21st century, and beyond. These are simple, empowering techniques to change your beliefs and perceptions that impact your life at the cellular level.
Why PSYCH-K Is So Effective
Have you ever wondered why affirmations just don't work for some people?
The answer is simple: Deep-seated subconscious beliefs that affirmations, willpower, positive thinking, and prayer simply can't break through in order to create the positive changes people desire.
Evolving from years of brain research and hundreds of individual and group sessions, PSYCH-K is a unique process that creates a receptive, "whole-brain state." Creating a whole-brain state dramatically reduces resistance to change in the subconscious mind. In addition to eliminating limiting subconscious beliefs, it also prepares your brain to accept a new level of abundance into your life without fighting the change by feeling undeserving or unprepared. It is truly a comprehensive approach to transforming your perception of the world around you.
Teresa Bruni is honored to be a PSYCH-K® Preferred Facilitator
Every session is customized to your personal needs. We will focus on your unique goals, desires, health, or other challenges you are currently experiencing in your life. Learn more about PSYCH-K by watching these powerful videos.
PSYCH-K sessions are available in-person for local clients and via Skype or Zoom for clients worldwide.
You can end the suffering, confusion, emotional pain, grief, self-doubt, and self-sabotage today!
For more information or to schedule your sessions, contact Teresa by clicking here.
"PSYCH-K represents one of the most important, efficient, effective, and rapid change processes that is available on this planet today."

– Dr. Bruce Lipton, PSYCH-K Online, Facilitator's Conference 2014
PSYCH-K is:
A non-invasive, interactive process of change with a proven record of success for over 25 years.
A simple yet powerful process to change subconscious beliefs that are self-limiting and self-sabotaging.
A unique blend of various contemporary and ancient tools for change derived from contemporary neuroscientific research as well as ancient mind and body wisdom.
A ground-breaking approach to facilitating change at the subconscious level where at least 95% of our consciousness operates.
A process that transcends the standard methods of visualization, affirmations, willpower, and positive thinking that is especially effective in the areas of behavioral/habit change, wellness, and stress reduction.
Rob Williams - On Subconscious Change
For more information or to schedule a session, contact me by clicking here.
For more information on the neuroscience research about the Whole-Brain State, visit the PSYCH-K website by clicking here.
PSYCH-K® is a set of principles and processes designed to change subconscious beliefs that limit the expression of your full potential as a spiritual being having a human experience.

— Rob Williams, Originator of PSYCH-K®

The 'secret to life' is BELIEF. Rather than genes, it is our beliefs that control our lives. PSYCH-K® is a set of simple, self-empowering processes to change your beliefs and perceptions that impact your life at a cellular level."
— Dr. Bruce Lipton

I had a great PSYCH-K session with Teresa that focused on personal relationships. I felt a positive shift during our session and left feeling lighter. It was put to the test the next day when I visited family. There was a subtle, but profound change in a relationship that was often difficult. It was softer and tenderer. I am very grateful for this positive change!
— Flynne Meares
---

Over the years I have received amazing benefits from a variety of energy healings, but nothing compares to the PSYCH-K sessions I experienced with Teresa Bruni. Life-changing might sound a bit dramatic, but it's true. I have worked hard to overcome a negative self-worth belief system for 40 years and no matter how hard I tried to change, nothing seemed to last. After my second session with Teresa, self-limiting thoughts that have held me back for years disappeared! I can tell you that sometimes moving "stuck energy" feels like nothing is happening but trust me it works!! Teresa is a wonderful facilitator who I would absolutely recommend.
— Maureen
---

I had a private session with Teresa last week and was shocked at the outcome. The sense of calmness in my daily life has been a blessing! I can't wait to do it again.
— Suzann Beddingfield
---

I recently completed a series of PSYCH-K sessions with Teresa and I am quite pleased with the experience. I sought out Teresa because I wanted to improve in areas related to self-confidence and I'm very happy I did so. I am already seeing the results that I wanted and look forward to returning for another session soon. Highly recommended.
— Eriq Cunningham
---

Upon my first session with Teresa, I was a little skeptical on whether or not the PSYCH-K process really worked, but after having gone through it, I was really happy with the entire experience. What I experienced was a sort of shift that's hard to communicate with words, but nonetheless, I felt "at ease" with things that used to create stress for me. Teresa is the kind of coach that goes above and beyond for results. I really appreciate the fact that I found her.
— Michael Ibrahim
---

I loved my Psych-K session with you, Teresa! It was relaxing to do it from my home here in New Jersey and you in North Carolina. In a short period of time we targeted something very specific for me and I've been managing it ever since. Your passion for this work and your compassion created a safe, creative experience for me.
— Teresa D'Angelo
---

Hi Teresa. So much has happened since the last time I saw you. So happy to let you know that I am doing great with my healing! The mind shifts are clear and I continue to do what I intuitively feel is good and healing. So much of my desires have manifested effortlessly! But of course, I am yet to master certain exercise and healthy routines. I continue to grow. My interactions with my children are more loving and caring. As with my oldest, I have more mindful work to do. We will discuss and make some rapid changes in my subconscious on my next session. Thank you for your healing energy.
Namaste,
— DBB