---
The PSYCH-K® Health and Wellbeing Approach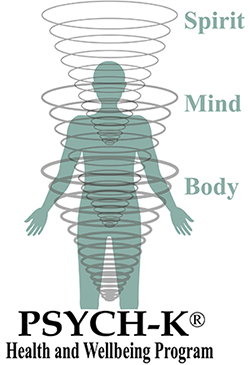 The PSYCH-K® Health and Wellbeing Program goes beyond the standard PSYCH-K® training. This advanced program, taught by Duccio Locati,
Osteopath D.O., focuses on methods that assist in transforming health-related conditions.
The PSYCH-K® Health and Wellbeing approach is about mitigating the impact of limiting subconscious beliefs that may be hindering your ability to transform your physical and mental health. These beliefs are usually acquired in the early stages of your life but often persist into adulthood below the level of your conscious awareness. Unresolved limiting subconscious beliefs often result in overwhelming stress that contributes to a breakdown of the immune system.
Limiting subconscious beliefs can seriously hinder your ability to inspire healing in your life. Fortunately, there is a well-established biological interaction between the mind and the body. That is where PSYCH-K® may be of help. Using PSYCH-K® helps you change subconscious beliefs that may influence your health and wellbeing, both mentally and physically. Sometimes a condition improves dramatically just by using PSYCH-K®!
I am honored to be a PSYCH-K® Health and Wellbeing Facilitator.
I have thoroughly enjoyed working with Teresa. She is an excellent PSYCH-K® Facilitator. I came to Teresa with a ten-year-old problem of multiple chemical sensitivities. I had encountered a significant trauma 10 years prior that left me with pin & needle sensations, fogginess and weakness in my extremities when encountering certain paint fumes and new building materials.
I had tried numerous healing modalities over the years, but none were able to get to the root of the problem, which I now know were subconscious beliefs. I cannot put into words the amount of emotional trauma this problem has caused me over years of not knowing if a new environment would be safe or set off triggers in my body that I could not control.
Working with Teresa has helped me overcome these multiple chemical sensitivity issues! I'm empowered to explore new areas in life which were limited before. I would highly recommend working with Teresa. You will gain much more than you can imagine!
— Rich Myers
---

What I love about Teresa is that, in addition to being a PSYCH-K Facilitator, she is also a professional coach and is highly intuitive. These additional qualities allow Teresa to work at a level other Facilitators are unable to achieve.
— BR, Software Engineer, Durham, NC

"PSYCH-K® is a set of principles and processes designed to change subconscious beliefs that limit the expression of your full potential as a spiritual being having a human experience."

— Rob Williams, Originator of PSYCH-K®