Decoding the Messages From Your Body
Healing Your Body by Understanding How It Works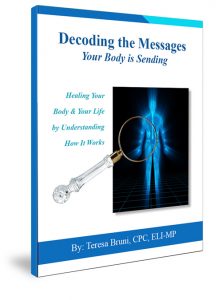 Your Free 38-Page eCourse 
Your body is the messenger. It is constantly sending signals in an attempt to get your attention. When you begin listening, you can begin the healing!
Download this free 38-page eCourse and start your healing journey today.
Simply fill out the form below.
Out of suffering have emerged the strongest souls; the most massive characters are seared with scars.
—Kahlil Gibran