Creating Conscious Energy
---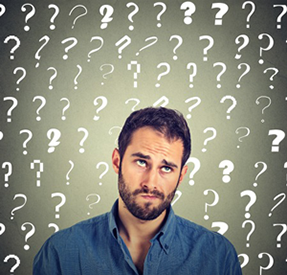 We make an estimated 35,000 decisions every day. From the moment you wake until the time you fall back to sleep, you are making decisions. But have you ever thought about how you make those decisions? What is it that drives you to decide one way or another? Every moment we have an incredible opportunity to decide what we think, how we feel, and what to choose. The accumulative effect of these decisions influences who we become and the impact we have on our own lives and the world around us. Every choice we make moves us closer to or further from what we truly desire.
Ever wonder why several people can witness the same event and each will have a different version of what he or she saw? The answer is simple — we view the world through the lens of our experiences. It is your lifetime of personal experiences that create your unique lens through which you see the world. Your unique and specific lens creates your unique mindset. That mindset is driving your decisions and dictating how you choose to react and respond to the world around you. That lens, your lens, is influencing your potential in all areas of your life.
We see the world, not as it is, but as we are — or, as we are conditioned to see it."

— Stephen R. Covey
Your Perceptual Lens
You may go through life experiencing daily struggles with your boss, coworkers, spouse, and other family members, but the real truth is, your biggest opponent is your mindset — the beliefs you've developed about how the world works, who you are, and what you're capable and not capable of achieving. Your perceptual lens, more commonly known as your mindset, begins to develop with the stories you are told as children and then continues into adulthood, and then eventually, your mindset becomes the false stories you tell yourself. That becomes your lens - the lens through which you see the world. But what if you could change that lens? What if, at every moment, you made "conscious" choices? How would your life change?
Conscious Energy and Your Potential
The perceptual lens is what causes people to spend most of their time focusing on the negative. It's responsible for poor job performance, troubled relationships, struggles with finances and road rage. Most people see what's wrong with everything as opposed to what's right - their family and friends, their job and colleagues, and their personal and professional relationships. They are simply playing the game the way they were taught. Learning to work with Conscious Energy is an approach to life that positively influences you and your results in life by opening your perceptual lens. It's about learning a whole new way to "play the game of life!" Opening your perceptual lens allows you to see opportunities that were always there, but previously hidden from your view. Suddenly, life is filled with possibilities! Struggles morph into challenges. Life becomes less stressful and more FUN — maybe for the first time ever. Self-esteem, spiritual connection, and work performance increase and health and relationships improve. Suddenly, your potential is unlimited! Let's face it, happy people lead happy lives and from the outside looking in, everything seems to go their way.
What if you could get a baseline understanding of your current mindset and conscious energy levels? And what if the realizations you gained would change the way you view your world forever? What if you discovered that there are no limits to the potential growth that you can achieve in your life? Well, you can and here's how.
Where to Begin
The Energy Leadership Index (ELI) is a one-of-a-kind assessment that empowers individuals by allowing them to gain a deeper understanding of their perceptions, attitudes, behaviors, and overall life-leadership capabilities. It provides a baseline understanding of your current mindset and level of engagement in life. The realizations that you'll gain from the ELI and review process will change the way you view your world forever!
Unlike other assessments, the ELI assessment is an attitudinal assessment. It is not intended to identify your personality, strengths, and weaknesses and then label you and encourage you to behave accordingly. Instead, it measures your mindset – your conscious energy - based on your attitudes and perceptions of your world. Because attitude is subjective, it can be changed and transformed. By working with me, your ELI Master Practitioner Coach, you will gain a greater understanding of where your "energy leaks" are, and then learn effective ways of shifting your energy so that you can gain control over your attitudes and perceptions, and increase your effectiveness in all areas of your life.
Teresa Bruni - Energy Leadership Index Master Practitioner (ELI-MP)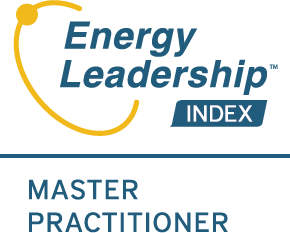 By working with me, your ELI Master Practitioner, you will gain a greater understanding of where your "energy leaks" are, and then learn effective ways of shifting your energy in order that you can gain control over your attitudes and perceptions, and increase your effectiveness in all areas of your life.
Despite what you've been told in the past, there are no limits to your potential growth! Once you understand that your actions are directly related to your level of consciousness, you can move from just "going through the motions" of living, to becoming fully engaged in life and functioning optimally.
As part of the ELI process, you'll learn about the 7 Levels of Energy and how much energy you currently have in each level. Together, we'll explore your results, and you will learn how to quickly and effectively shift yourself into higher performance.
Visit the Contact Me page to request more information about the ELI. Or request your Discovery Session by clicking here.
---
Some web copy used by permission. No reproduction or retransmission is permitted without expressed written consent of Bruce D Schneider and the Institute for Professional Excellence in Coaching (iPEC).
© 2006 – 2020 Institute for Professional Excellence in Coaching (iPEC)
---
What Clients Are Saying About the ELI Assessment and Review Process
Before I worked with Teresa I thought I could think my way through anything and make things happen. Her work uncovered some patterns and tendencies that were getting in the way of my success. Realizing these has given me new tools with which to approach issues and grow my business more successfully.
— John Rasiej, Business Growth Strategist
I was also amazed at how accurate the ELI assessment was at pinpointing my strengths; strengths that prior to taking the assessment I doubted at times. I am now far more clear on who I am, what I have to offer my clients, and I have a greater awareness of my gifts and talents. But best of all, the doubts that have had me blocked are now identified which will allow me to recognize and control them when they appear. It's really amazing to see all of that so clearly laid out in the assessment. Now that I have expanded self-awareness, I can move forward through any mental and emotional blocks and utilize my strengths to thrive in my life and business.
— Jeff Owens, Leadership Excellence Coach, Awaken Executive
Before working with Teresa, I was constantly exhausted, living in literal darkness avoiding the world and unsure how to proceed with many changes that were happening in my life. Through her assistance, my energy levels increased and I was able to get through a dramatic life event more successfully than I would have without her assistance. Since Teresa's coaching, I have increased my number of clients and income while cutting my workload in half. I stepped away from an unhealthy business relationship with ease and confidence which allowed me to begin finding business opportunities everywhere.
— Paul Thomas, CEO, The Vitality Agency & Vitality Regenerative
As a Licensed Clinical Social Worker and practicing psychotherapist, I was both excited and anxious to take the Energy Leadership Index Assessment and reflect with Teresa's tremendous guidance on how constructive and productive I actually am with my own use of energy, or realistically, how destructive or ineffective I can be with the use of energy! Teresa was a tremendous educator and such a gentle and compassionate teacher and coach.
— Jan Cheek, MSW, LCSW, Psychotherapist, Private Practice
As I worked through the assessment, I was still unclear regarding what direction this was taking me. However, in reviewing my assessment with Teresa, my eyes opened! The energy assessment brought my strengths and weaknesses to the forefront. Ironically I knew much of what was identified, but actually listening to Teresa describe it to me was the amazing part. I have not known Teresa long, but as we went through this process it was as if she had known me for a lifetime.
Since going through this process I have been able to identify my energy levels and consider how I am affecting the outcomes of particular situations. I have been able to take a step back and consider how to "act" instead of "react". I now apply this to my everyday life, not just business. Being able to identify my energy levels and really consider how I am reacting after just one session is a major achievement. This assessment confirmed what I believe about myself and has helped me focus on my positive energy.
Teresa is a genuinely caring person. My favorite thing about Teresa is that she is not judgmental as she walks her clients through the process.
— Donna Esposito, Decorating Den Interiors

"No matter if you think you can or think you can't, you are correct."
— Henry Ford