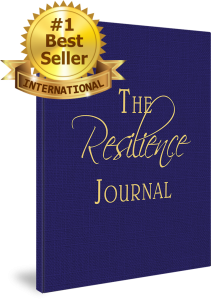 Navigating Turbulent Times Requires Resilience
Help is Here for You!
Is Overwhelming Fear, Stress, and Panic Breaking Your Resolve? 
As we collectively navigate through these turbulent and unfamiliar waters brought on by the coronavirus pandemic, I wonder how future generations will interpret this epic period in history based on the actions we take. As each of us faces a new and strangely foreign reality, one thing is certain. Our world will never be the same.
Many are standing on the sidelines of life feeling completely helpless while our fears, stress, and panic grow at an alarming and unhealthy rate. Resembling a script taken from a Hollywood disaster movie, these are truly tumultuous times. No matter how old you are, times like these have only been explored through studying history - never firsthand.
The War Nobody Predicted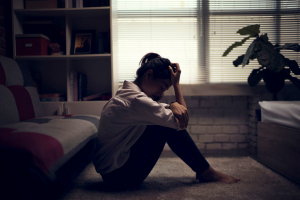 Across the globe, people are suffering horribly, each with their unique experiences as we all watch "life as we know it" vanish before our eyes. The planet is dripping with tears as we fight the war nobody predicted.  Wrapped up in a world of 'fake news' and political discourse, many of us feel entirely hopeless, having little faith in our leaders.
While experiencing everything from lack of income and the inability to buy household essentials, to the loss of loved ones, this crisis has left no one untouched. Around the world, the elderly are being blatantly dismissed and are fearful of dying due to a lack of care. Some who are sure they have the virus are afraid to seek medical attention for fear of never coming home from the hospital. And some, like those with cancer, must go out into an unsafe world to continue necessary treatments.
While teenagers feel invincible, small children simply don't understand as they witness their elders attempting to navigate through worry, panic, and anxiety. Horrified, we watch as bodies of those who have lost their lives stack up in hospitals and morgues. Doctors and nurses in the hardest-hit areas are collapsing from fatigue. And those in quarantine feel completely helpless.
The fortunate among us spend their days at home in comfy clothes working via the Internet. They wait out the days for this crisis to be over, seeing it as more of an inconvenience than a nightmare. Yet in fleeting moments where we are tethered to the pain of others, we all understand, even if just for a moment, what it means to be truly trapped in these chaotic times. I wonder how future generations will interpret the actions we take during this epic period in history. As each of us faces a new and strangely foreign reality, one thing is certain. Our world will never be the same.
Read what others are saying about The Resilience Journal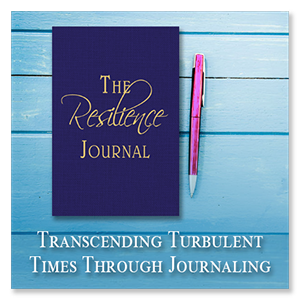 Navigating These Times Will Require Resilience
As we travel through these turbulent and unfamiliar waters, we must build and strengthen our resilience! The Resilience Journal is your tool to accomplish this task.
The journal is dedicated to you, the extraordinary, resilient person that you are! Journaling with loved ones is often a valuable way to connect and have healthy discussions about otherwise challenging subjects. Generations of families journaling together will leave a permanent and powerful legacy for future generations.
Since the beginning of time, people have been documenting their lives in diaries and journals, providing us with so much to learn from their recordings. Journaling allows you to express your deepest feelings and innermost thoughts, helping to reduce stress.
Read what others are saying about The Resilience Journal
I can shake off everything as I write; my sorrows disappear, my courage is reborn.

― Anne Frank
The 2020 Resilience Journal Project is here to support you in building and maintaining resilience.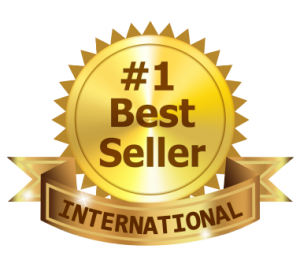 Resilience journaling goes beyond recording your deepest thoughts and feelings. Resilience journaling also documents nine critical areas of daily life that require attention if your goal is to achieve and maintain resilience and good health. Studies show that writing for as little as 15 to 20 minutes a day is enough to lower blood pressure.
As I hear many clients and friends forgetting what day of the week it is due to the inactivity of life right now, daily recording of these key areas will help you stay present and focused during this crisis and beyond.
The foundation of true resilience is built upon mastery of four key types of resilience: physical, emotional, mental, and spiritual. To be truly resilient in all these areas, it is necessary to develop tolerance, endurance, focus, strength, and flexibility. It's impossible to control everything that happens to us in life, but we can control how we face unforeseen challenges. Rebuilding a life of self-awareness and emotional strength is possible with true resilience!
You can purchase The Resilience Journal on Amazon using the links for hardcover, softcover, and Kindle editions.  I believe you will discover a valuable resource for resilience and strength during these times.
Read what others are saying about The Resilience Journal
Resilience is a skill that can be learned.
Deep within every crisis is an opportunity for something beautiful.

― Kate McGahan
The Resilience Journal: Transcending Turbulent Times Through Journaling is available on Amazon and at most book retailers.